I started working on my Christmas wreath yesterday! I like making my own wreaths each year, but they're usually fresh so I don't keep them. This year, I decided to make an ornament wreath with the hope of keeping it for next year. I love these ornament wreaths and they are actually so easy to make. Are you ready to make your own?




You'll need just a little bit of time, small ornaments, ribbon, and a wire hanger. That's it!



I've never found these at the after Christmas sales. Ornament wreaths are like beautiful eye candy during the holidays, but I never buy Christmas decor before Christmas because the prices are so high. I'd rather spend my money on my kids' gifts, but I try to hit the sales after for decorations for the following year.

To start, get a wire hanger and shape it by hand or with pliers into a round (wreath) shape. You'll have to unhook the hanger from itself when you start, but don't loose the hook loop. I know most of us don't use wire hangers anymore, so look through recent dry cleaning. It doesn't have to be perfectly round. No one will notice once it's done.


Add the ornaments through the wire. (Sorry for the fuzzy pic) Ornaments have a section at the top to place ribbon or ornament hangers through. This is perfect for the wire hanger to go through. I put my ornaments through the straighter side of the hanger rather than the hook side.


I bought my ornaments at the Dollar Tree. You want smaller ornaments and theirs are both shiny and glittery. Those are two words that should describe our Christmas decorating, I think! I bought six of these packages, but I wish I had just one more to make the wreath a bit more full at the top.



If you're using different color ornaments, you can lay the wreath down flat on the ground as you're working. You can arranged a patter to the wreath, but it takes a bit more time. I just didn't feel the need to have a perfect wreath today. Instead, I added a gold then red ornament and continued that pattern until I hit the top. I added just a few green glittery ones at the top to finish it off.



I added the long gold ribbon that I bought last year at Target's after Christmas sale. See, last year's sale items come in handy. I made a separate bow and just hot glued it to the ribbon covering the hook of the hanger.


By the way, I pried the hook down just a bit so that the wreath wouldn't slip off. It looks like this.







And that's it. Here's my $6ish dollar wreath. I LOVE the way it turned out. I may just may make a few more wreaths to anchor both sides of the garage. It's time to get festive and decorate the outside of my house. With three kids, neglect is not an option.


I'd like to see garland around my door way, but my garland box has vanished from last year. Hopefully, it shows up soon to satisfy the munchkins!

Hope you enjoyed today's post. May you always be inspired!



Blessings,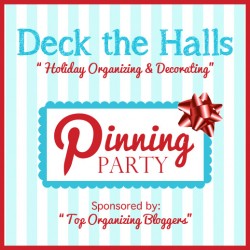 Labels: crafts